I read a similar post written 2 days ago for PC, and judging by the comments, the question is pressing, because We still spend most of our time hugging the phone)
So, how to block annoying ads that pop up in applications, when browsing websites, and are forced to open in games, and all this without shamanic dances with a tambourine, third-party programs and paid SMS to short numbers?)
! The name may vary in different firmware and from different manufacturers, so make sure that the word "DNS" is in the menu item!
For Xiaomi and custom firmware based on it (MIUI), an additional application may be required if this menu item does not display:
Download the program from the Play Market: Hidden Settings for MIUI
Next, select the "Private DNS" item there and also register the setting.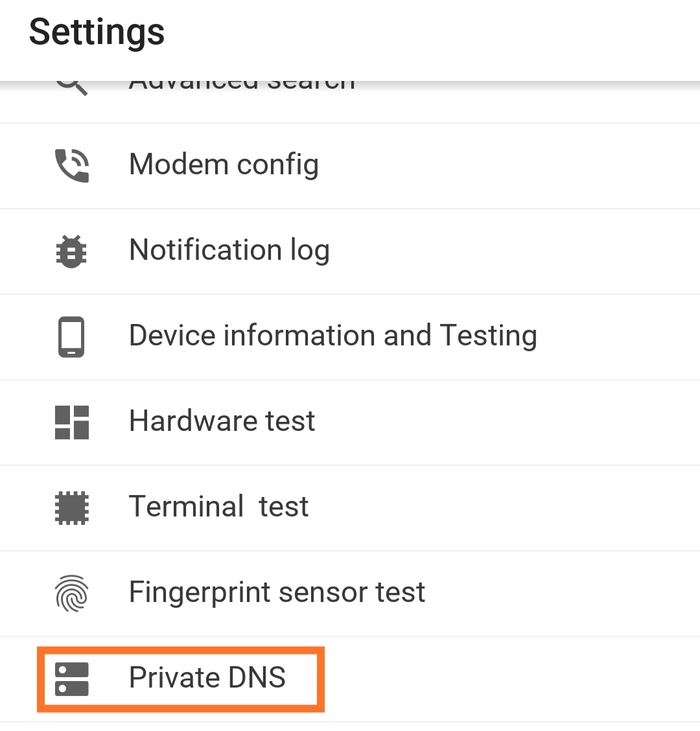 If you can't find this menu item on your phone, just search Google for the phrase: How to set up DNS on Samsung A10 (provide your manufacturer and model name)
What about iPhone and iPad owners, you ask? But no way! Apple people must suffer! Well, or buy the setup for only $19.99 Mua-ha-ha-ha! "Sinister Laughter"))
In fact, everything here is more confusing, more complicated, and in general, I, as an old "pirate," don't really like iOS because the platform is closed, well, you understand)
So, setting up DNS in iOS (iPhone, iPad):1) Enter the device settings menu2) Select "Wi-Fi" (for mobile networks, manual DNS setup is not possible).3) Click on the name of the network to which the device is currently connected.4) In the "DNS" field, enter the DNS addresses: 176.103.130.130 (primary) and 176.103.130.131 (additional) to register the AdGuard servers or 8.8.8.8 and 8.8.4.4 to register the DNS from Google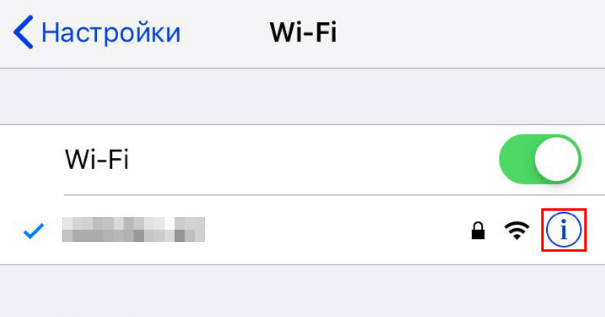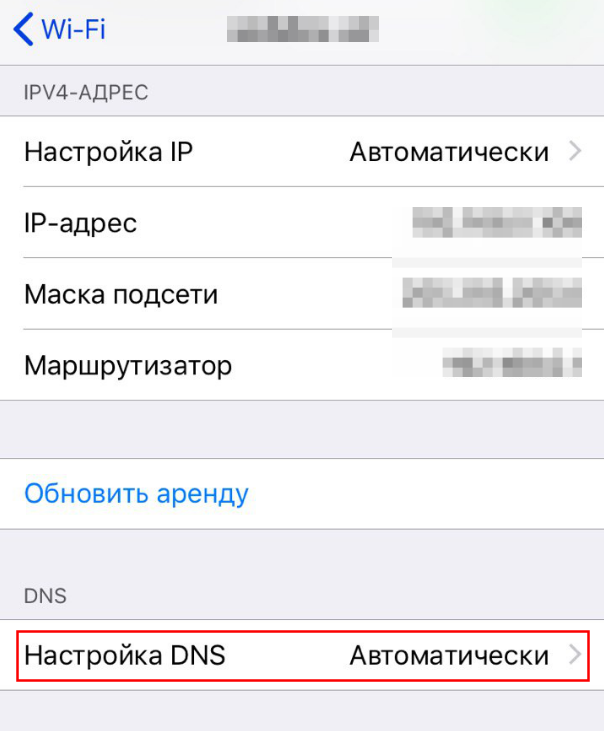 So, congratulations! Now you are beautiful too and can enjoy using your phone without ads)
By the way, if you are a gamer and watch ads in games, turn off these settings when you play, otherwise you won't see bonus gold, diamonds and other goodies))
Py. Sy. If you want to have an alternative, below is a list of open DNS servers with a description:
OpenDNS208.67.222.222 208.67.220.220 Advantages: Has been on the market for a long time Blocks phishing sites Additional web filtering
Google Public DNS8.8.8.8 8.8.4.4 Pros: Transparency and respect for privacy Disadvantages: Designed for advanced users
Yandex. D NS77.88.8.8 77.88.8.1 Advantages: Protection against malware Stability Disadvantages: Not the highest operating speed
Comodo Secure DNS8.26.56.26 8.20.247.20 Pros: Focus on security Handling of parked domains Disadvantages: Not the best performance
Quad9 DNS9.9.9.9 149.112.112.112 Advantages: High level of performance Blocking malicious domains Disadvantages: Little information on configuration
Py. Py. Sy. That's all) Enjoy your health, and may your Internet always be clean and your devices virus-free!))
Best posts for today
Please choose a nickname on Pikabu
Hello everyone! I will share one of the ways to block ads on Android devices.
The method is to block ads at the DNS level.
1. No root rights required.
2. Doesn't slow down your smartphone.
1. Third party application.
2. It is necessary to choose a DNS server wisely.
Download the DNS Changer application: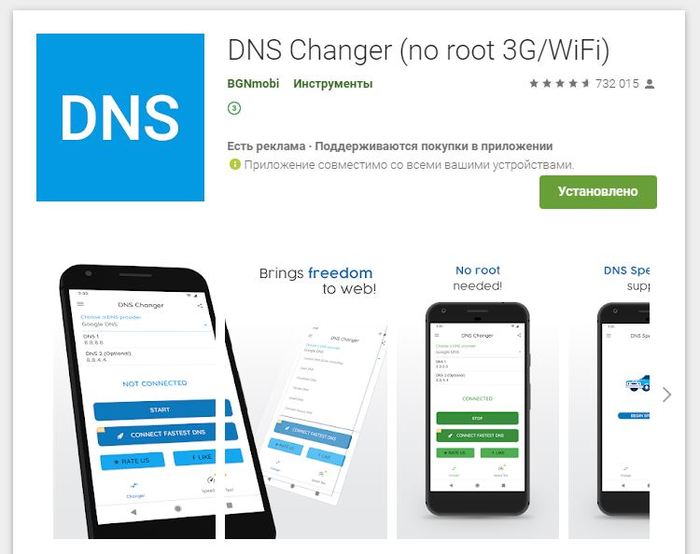 We bet, open, see: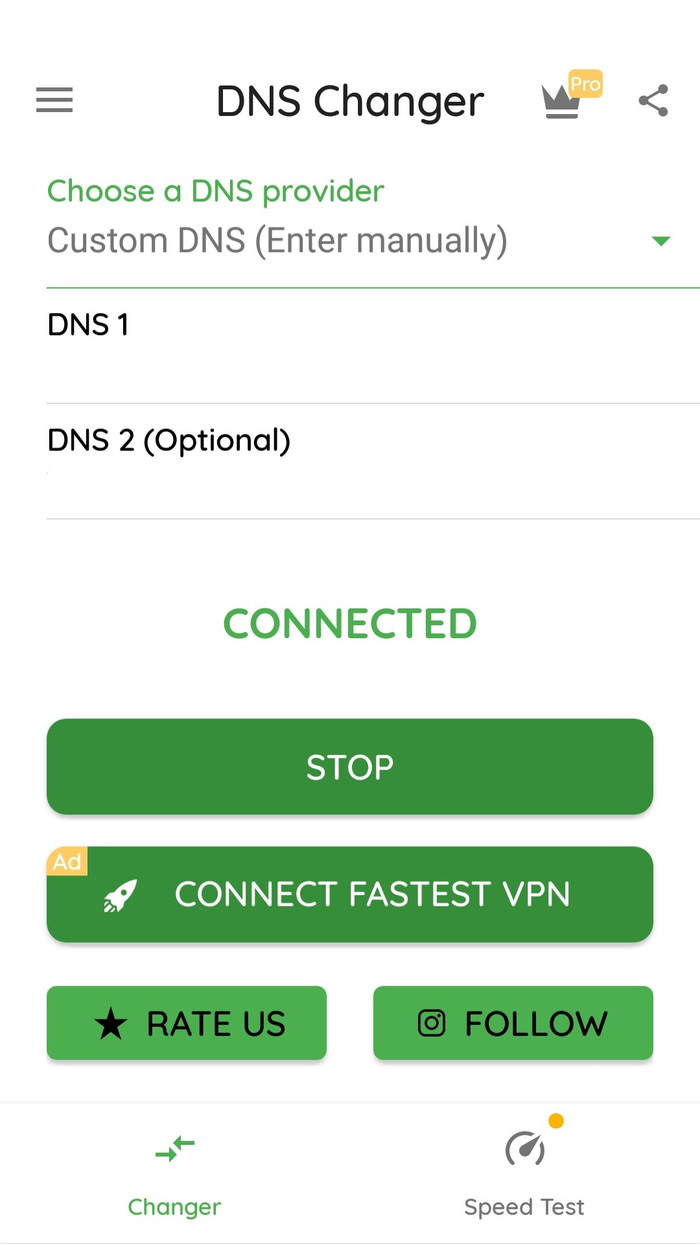 By default, "Google" dns is registered
Select Custom DNS from the top list.
Go to the website of your favorite ad blocker.
For example, I use adguard: https://adguard.com/ru/adguard-dns/overview.html.
Scroll down until you see: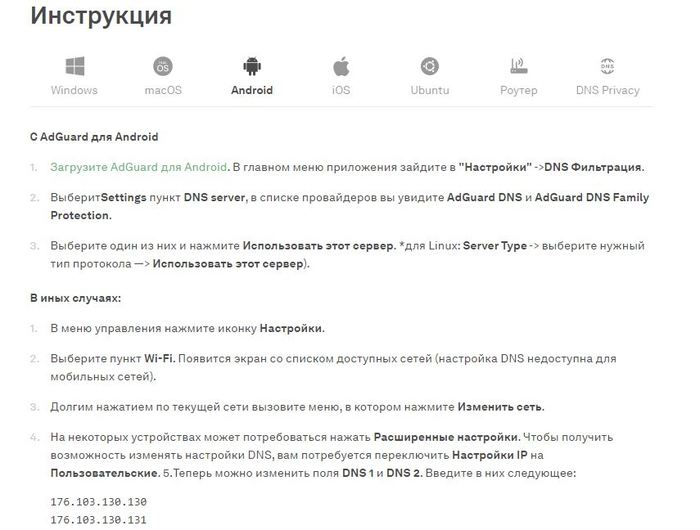 We enter these DNS1 and DNS2.
Be sure to do a Speed ​​Test.
If everything is fine with the speed, close the application.
A key and a DNS icon will appear at the top of the screen.
The key indicates that the VPN is working.
We go to the VPN settings and see that the application is registered here. That's how it should be.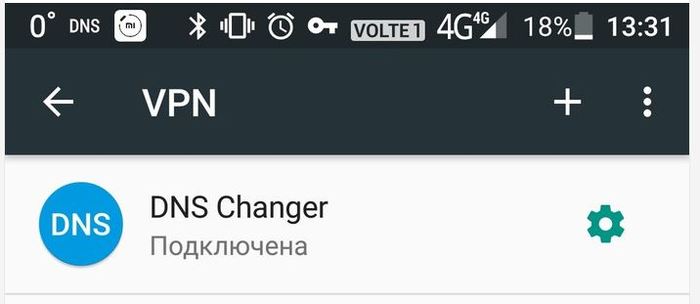 P.S. This is a method for older versions of Android; on current ones it is possible to do the same in the connection settings.
P.S.S. Write if this method helped you.
get to know me How to block ads on Android devices using private DNS. Step by step guide. in 2023.
When it comes to system-wide ad blocking, rooting seems like an option, but it's rare for users to do that on their devices these days. It also causes many security risks and more.
What if I told you that you can remove and block ads from your Android device without the need to root? This is possible with the Private DNS option for Android system. Google has already introduced a new feature known as (Private DNS) or DNS Over TLS in Android Pie.
This is a feature that allows users to easily change or connect to a different DNS on Android. Allows private DNS option in Android Pie Users set a specific DNS server for each Wi-Fi (Wi-Fi) and mobile networks in one place instead of changing them one by one. So if you want to block ads on Android devices, you just need to switch to Adgard DNS.
What is Adguard DNS?
According to the official website, AdGuard DNS is a reliable way to block online advertising that does not require installing any applications. It's free and compatible with every device. The main thing about AdGuard DNS is that you get system-wide ad blocking without the need for rooting on Android devices.
This means you no longer need to root your device or play with Chrome flags to disable ads on your Android device. So, in this article, we will share with you an effective method that will help you block and block ads using Private DNS.
How to block ads on your phone using private DNS
Please make sure your phone is running Android
feet or higher. If running on the ft version Follow the few simple steps below.
This is a special method to block ads on Android devices using the private DNS feature.
You may also be interested in:
We hope you find this article helpful. How to Block Ads on Android Devices Using Private DNS For 2023. Share your opinion and experience with us in the comments. Also, if this article helped you, be sure to share it with your friends.
get to know me Latest list of the best free DNS in 2023.
If we look around, we will find that almost everyone has an Internet connection at home or at work. If you have enough knowledge about how the Internet works, you may know (DNS) or Domain Name System.
You may be interested in our following guide as it may be important to follow these steps to change DNS:
even if (Internet Service Provider) Provide you with a DNS server By default, it is always better to use a different DNS server. Since using different DNSs can give you better speed and better security, some of them can also open blocked websites in your geographic region, etc.
So in this article we will look at some of the best servers. D NS which you can use to improve speed and security.
Google Public DNS

Google DNS This is one of the best, most used and popular DNS servers that you can use right now. This is a completely free DNS server launched in December 2009.
Protect Google Public DNS It protects users from various security threats and provides better speed compared to the default DNS server offered by ISPs.
Users need to configure and change their network's DNS settings and use the following addresses for Google DNS as their DNS servers.
Google DNS Addresses
Prepare OpenDNS It is the best servant of DNS Overall, it is also free and you can use it now. Where to Provide Cisco Public DNS Server and focus on two main factors: speed and security.
And the good thing about OpenDNS is that it automatically detects and blocks malicious websites. Not only that, it uses OpenDNS and also guides Anycast to direct your internet traffic to the nearest DNS servers.
The routing process greatly increases the Internet speed. And to use OpenDNS, users need to reconfigure their network settings to use the OpenDNS addresses below as their own DNS servers.
Comodo Secure DNS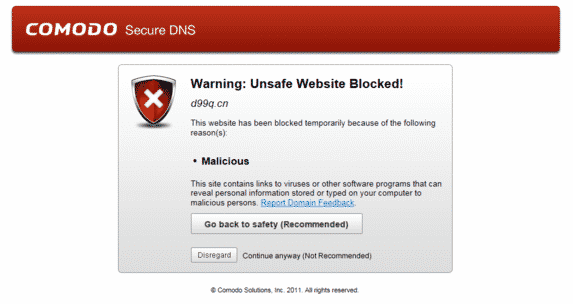 It is one of the most powerful DNS available due to its reliability in the Internet DNS infrastructure, which is cloud-based, load balanced, geographically distributed and freely accessible. Comodo Secure DNS is also very secure and blocks phishing and malicious sites by default.
And that Comodo Secure DNS Now it has an Anycast DNS Core structure hosted in more than 25 countries. This means that most countries will have DNS servers nearby, which will significantly improve internet speeds.
and use Comodo Secure DNS Users need to change and configure their network settings to use the following Comodo Secure DNS addresses as their DNS servers.
Comodo Secure DNS addresses
Net view
If you are looking for an easy way to implement DNS blocking on your Android phone, you need to use Clear. This Android Clean Browsing app is easy to use and allows users to implement DNS Ban on smartphones.
For example. Can Clear Block adult sites on the Internet. However, longer Clear is a relatively new application that is not easy to trust. However, it can be used Clear to set up DNS blocking on your children's devices.
You may be interested in watching: 10 Best DNS Changer Apps for Android in 2023
Cloud DNS

Norton ConnectSafe DNS
Norton ConnectSecure DNS
Not many people know this, but Norton, a leading security company in this area, also has a DNS server known as Norton ConnectSafe. The DNS service is based on a package designed to protect your computer from phishing attacks.
Moreover, Norton Connect Safe also provides a variety of pre-installed content filtering systems to block phishing sites, pornography, and more.
to use Norton ConnectSafe, you need to change and configure the DNS settings of your home modem (router) to use the following Norton ConnectSafe addresses as your DNS servers.
Norton ConnectSafe DNS Addresses
Level 3 DNS
Level3 is an international company based in Colorado that provides free public DNS servers. What's interesting is that the different DNS servers in Level3 offer many different features.
Use Level3 DNS servers, change and configure your network's DNS settings and use the following Level3 addresses as your DNS servers.
Level 3 DNS addresses
OpenNIC DNS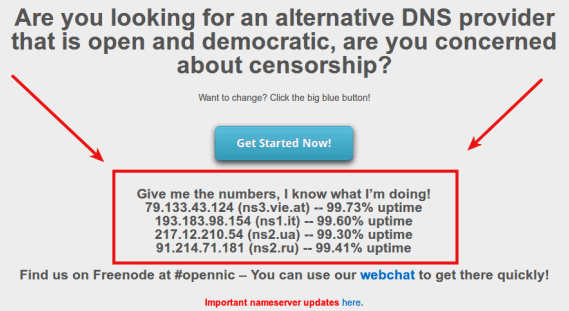 In a few simple words, OpenNIC is an open source DNS provider that aims to be an alternative to standard DNS. The good thing is that the DNS server uses some advanced technologies to protect your computer from prying eyes.
This DNS will help you maintain your privacy in the simplest form. and use OpenNIC You need to change and change your network's DNS settings to use the following for OpenNIC as your DNS servers.
Quad DNS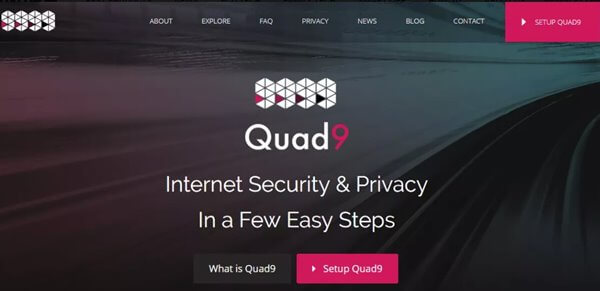 If you are looking for a public DNS server that can protect your computer and other internet-connected devices from cyber threats, you need to try Quad9.
The reason is that it automatically blocks access to unsafe websites. It also maintains your privacy, which means the DNS server does not store your data.
and use Quad9, you need to change the primary and secondary DNS to the following Quad9 addresses as their DNS servers.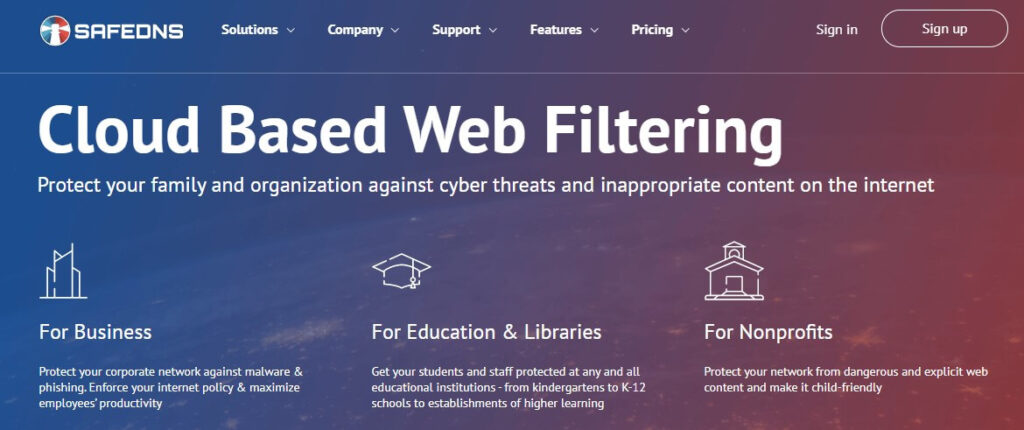 This is one of the best and most used DNS services on the list and it is a cloud service. D The NS server has been optimized enough to give you a better browsing experience.
It has free and paid premium DNS servers to suit your budget. Use SafeDNS Servers To use the following for ., you will need to modify and modify your network's DNS settings. SafeDNS as your own DNS servers.

AdGuard DNS service This is a public DNS server designed to block ads. You can block ads in games, videos, apps and web pages if you set up and use AdGuard DNS on your system.
is brought to you by AdGuard Two types of DNS servers One is for ad blocking and the other is for family protection which blocks ads and adult content.
use AdGuard DNS Users must configure their network settings using .
We have already published a detailed guide on how to block ads on Android devices and PCs via AdGuard DNS. You can find this guide at the following links:
These were the best DNS servers DNS Free and versatile that you can use. If you know of any Other DNS servers, let us know in the comments.
We hope you find this article helpful. 10 Best Free and Public DNS Servers for 2023 (Latest List). Share your opinion and experience in the comments. Also, if this article helped you, be sure to share it with your friends.